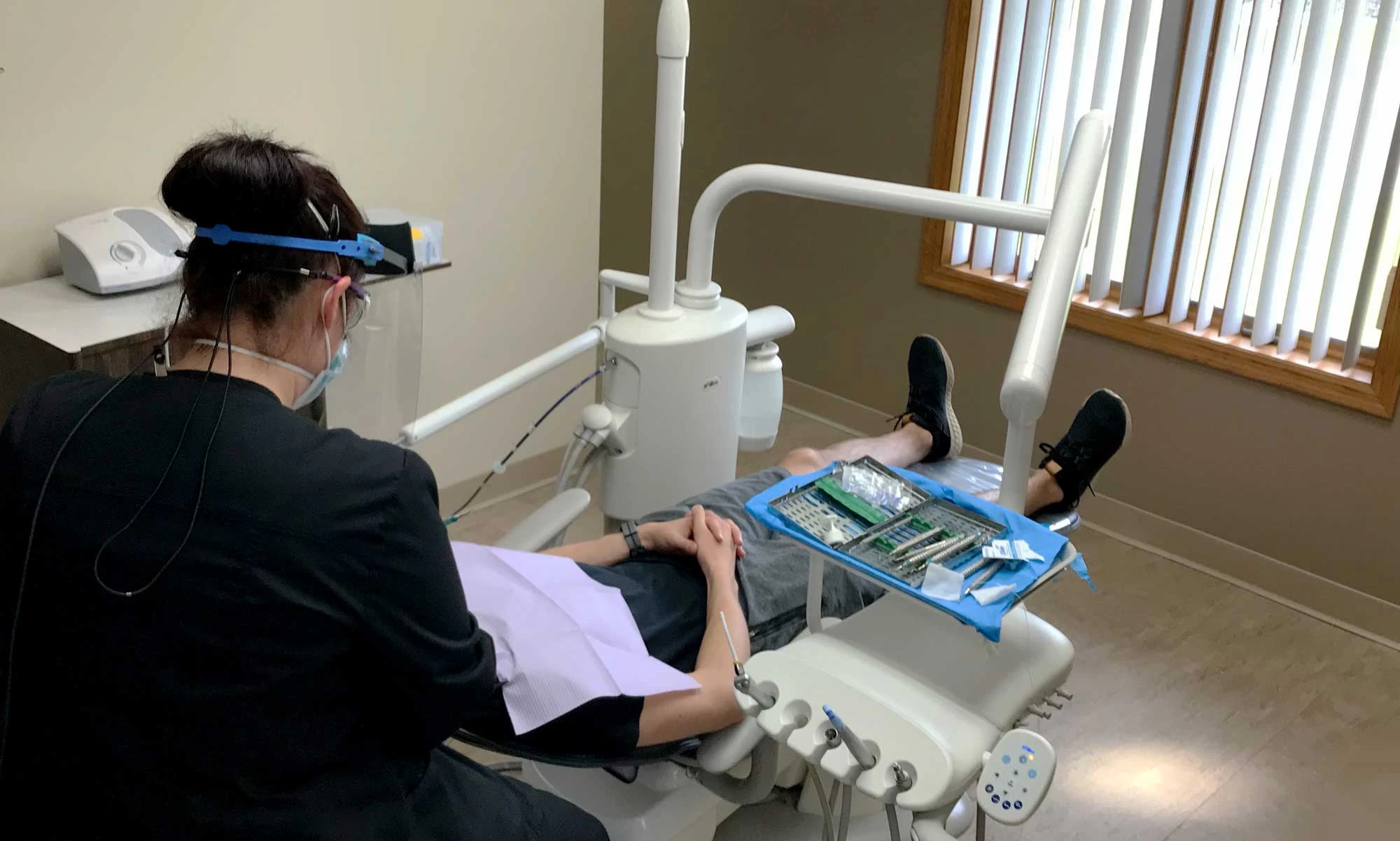 Family Trusted Dental Care
At Onalaska Smiles in Onalaska, you are so much more than just a patient to us, you are family. Exceptional patient care is the driving force behind our practice, and we want all of our patients to feel at home in our office. We know that coming to the dentist isn't everyone's favorite, but with your family's oral health as our top priority, we do our best to make your experience a pleasant one. We work hard as your oral healthcare allies for a lifetime of health, happiness, and beautiful smiles.
New Patients
Whether you are new to the Onalaska area, you have had a negative experience with your current dentist, or haven't seen a dentist in years, we want you to know that you will be welcomed at Onalaska Smiles with open arms. For your convenience, we have all of the information you need to know here on our website. All of the forms that you need to complete on your first visit are located below. We look forward to meeting you and helping you achieve your oral health goals!
Financing
At Onalaska Smiles, we understand that times are tough, and that costly dental procedures, however necessary, might seem out of reach financially. We also understand the importance of oral health, and the impact that poor oral health and dental neglect can have on your overall health and wellness. That's why we don't want any of our patients to have to choose between their oral health and their other obligations.
Anthem BlueCross & BlueShield
We are proud to accept most major insurance plans to help minimize out of pocket costs of necessary dental work. We accept cash, personal checks, and most major credit cards for your convenience. We are also happy to offer flexible in-office and third-party financing options to help you get the care you need, affordable from CareCredit®.
We know that understanding the costs of dental procedures and insurance can be overwhelming. Our Financial Coordinator is here to help you every step of the way. Don't let financing stand in the way of a beautiful, healthy smile.
If you have any questions, or would like to schedule an appointment at Onalaska Smiles, please contact our office today at (608) 783-6384. We look forward to smiling with you!